Welcome to Café KIV, a place to meet with other parents and post comments on any topic you wish. Discuss movies you've seen, places you've been, or even your best method of taking time from the kids.



Note:

Unless you are a KIV paid advertiser, business advertising is not permitted in this forum. For business advertising click

Moderators: Brenda N, Sue, kattnipp, Glowingtouch, Annikki
I ahd surgery on my wrist and it is cover with gauze and a tensour bandage, but it is getting really itchy, i have been using a pencial crayon to sratch. any suggestion to stop the itch!!!!
KI(vic) Member

Posts: 110
Joined: Thu Jul 20, 2006 8:22 am
Location: Saanich
Region:
---
Try calling the nurse's line.
KI(vic) Member

Posts: 2096
Joined: Sun Apr 10, 2005 3:25 pm
Location: Gordon head
Region:
---
Would taking an antihistamine help?
Do you need a special gift for someone special?
I can custom design & fabricate just about anything!
Go to:
http://www.ck-glassworks.com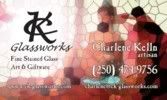 KIV Advertiser

Posts: 6440
Joined: Sat Jan 15, 2005 10:59 am
Location: Langford
Region:
---
if you don't have it in a cast and it's only a bandage on it - try ice - the coolness often will stop an itch.
KI(vic) Member

Posts: 2579
Joined: Mon Jul 09, 2007 6:19 pm
---
---
Users browsing this forum: Bing [Bot], Google [Bot] and 37 guests