Welcome to Café KIV, a place to meet with other parents and post comments on any topic you wish. Discuss movies you've seen, places you've been, or even your best method of taking time from the kids.



Note:

Unless you are a KIV paid advertiser, business advertising is not permitted in this forum. For business advertising click

Moderators: Brenda N, Sue, kattnipp, Glowingtouch, Annikki
I've had a couple people I know who are vendors tell me that this Thursday (25th) is the last week of the market however the website says that Sept. 1st is the final week. Does anybody know for sure which it is? And, if Sept. 1st is the last week, do many vendors wrap it up at the end of August anyways or should the 1st be like a regular market day? Thanks!
KI(vic) Member

Posts: 1358
Joined: Wed Jan 19, 2005 8:31 pm
Location: In my home by the bay :)
Region:
---
Next week is the last one
Not sure why they don't go longer as school is not back until the 6th. Web site is not correct - there are a few vendor who may not go next week though so you could always call and take one of the cancelled spots.
KI(vic) Member

Posts: 1128
Joined: Tue Oct 18, 2005 9:58 am
Location: Lake Hill
Region:
---
Yes unfortunately next Thursday is the final day for the Sidney Summer Market. Summer has just flown by this year!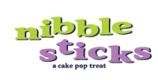 Custom cake pops for any occasion!
KI(vic) Member

Posts: 65
Joined: Sat Aug 13, 2011 12:21 pm
---
---